Check Out Throwback Thursday at Dymax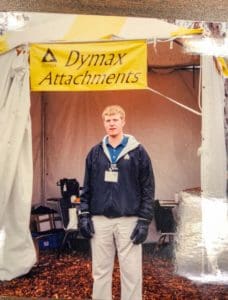 Growing up as a Balderson in the small town of Wamego meant that you spent your formative years surrounded by snow plows, buckets, blades, all types of work tools. So, not surprisingly by the year 2018, as a fourth generation Balderson, Scott is the President and top designer of innovative, problem solving Dymax work tools for the Ag, Mining, Construction, Forestry and Rail markets.
Here's Scott at the World Ag Expo in California a couple decades ago.
dymaxinc.com
https://dymaxinc.com/wp-content/uploads/2017/03/DYMAXINC-NEW-wICON50-1030x225.png
0
0
Scott Balderson
https://dymaxinc.com/wp-content/uploads/2017/03/DYMAXINC-NEW-wICON50-1030x225.png
Scott Balderson
2018-06-07 16:00:32
2018-06-07 16:00:32
Check Out Throwback Thursday at Dymax